Amtico Form Collection
The Amtico Form Flooring Collection is an elegant, stand-out flooring, combining both traditional and contemporary. Putting the spotlight on different patterns, inspired by natural-looking flooring. The Form Collection takes this to the next level, making for a timeless style.
Amtico Form is a collection of contemporary Wood and Stone designs with a distinctive rustic and textured feel. If your project requires the charm and character of real wood or stone, consider Amtico Form. Above all, this versatility, in design and location, is what sets the Form Collection apart.
Everything, from colour, design and pattern, make this flooring ready to be slotted into any setting. Popular as a bold entrance-way, on top of a luxury dining room flooring, in short: Amtico have covered all bases.
Amtico's Form Flooring Collection is available at Leigh-based, Stones Carpets. Our showroom has an array of different Amtico collections, at the most reasonable prices in the area, so pop in!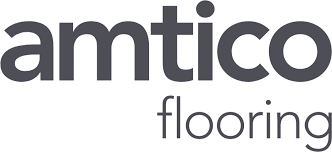 Professional Amtico Flooring North West
The Amtico Form Collection wears the organic-inspiration on its slevee, however, brings it to the 21st century. This results in distinctive designs, with realistic grain textures for the most authentic natural flooring possible. Amtico Form LVT offers all of the design possibilities of natural products, but is easier to work with, specify, lay and maintain.
The Form Collection isnt all about looks, in the material department this flooring is second to none. Not only is this really hard-wearing, 0.7mm with long-lasting protection to be specific. In addition to this, Amtico's Form Collection boasts Antimicrobial Technology, providing protection against harmful bacteria.
Choose from authentic, highly textured wood or cool and contemporary stone in this versatile collection.
Are you looking for an introduction to Amtico form flooring? View the Amtico brochure here!
Alternatively, visit Stones Carpets, your Local Amtico flooring showroom, to see beautiful Form Amtico Flooring.
Discover the unlimited possibilities in Amtico Form's extensive palettes