The Signature 36+ Collection
The Amtico Signature 36 Plus Flooring Collection only builds onto the already beloved Signature Collection. However, adding further benefits and perks for ease and convenience. The Signature 36+ Collection maintains the unique designs.
Signature 36+ delivers sustainable slip resistance and meets the requirements of the enhanced slip standard. And combining this with the same extraordinary design philosophy that defines Amtico Signature. Ultimately meaning, that you can experiment with your flooring, with different colours and designs.
Choose the Amtico 36+ Collection for your property
Advantages of the Signature 36+ Plus compared to the original come in plenty. For instance, the layering means that this flooring is water resistant and stain resistant, meaning less time cleaning, and more time with your feet up!
Underfoot heating is also suitable for the Signature 36+ Plus, if your home is especially cold. However, besides this, the comfort, the smooth material is maintained. The Amtico Signature 36 Plus Flooring Collection combining the best of both worlds, fusing the old and the new.
Stones Carpets supplies a lot of different Amtico Flooring. With The Signature 36+ Collection being one of the most popular ranges among local customers. From planning to installing, Stones Carpets can give you the necessary support with Amtico Flooring.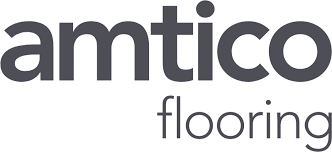 Amtico Signature 36 Plus Flooring North West
Our unique manufacturing technique distributes slip resistant particles throughout the wear layers, ensuring consistent performance over the floor's entire lifetime but without compromising on the aesthetic.
The ceramic safety emboss works in tandem with the design layers to endure that the end result looks every inch as good as our stunning Signature floors.
Signature 36+ contains an active ingredient which has been proven, under blind independent lab tests, to resist the growth of bacteria such as MRSA and E.coli throughout the usable lifetime of the floor for your peace of mind.
No compromise on quality. Designed and manufactured in the UK, Signature 36+ planks & tiles offer the same 1.0mm wear layer, Quantum Guard Elite protection and 20 year commercial warranty as our Signature designs – perfect for withstanding heavy traffic areas.
Elegant, Effortless that's Amtico Signature Plus!
Visit Our Showroom
For the best way of browsing Amtico Signature 36 Plus Flooring, with the best prices, pop into our showroom! In short, the Stones Carpets Leigh Showroom has the best showcase of affordable luxury flooring in the local areas.
Are you looking for an introduction to Amtico signature flooring? View the Amtico brochure here!
Or visit Stones Carpets, your Local Amtico flooring showroom, to see beautiful Signature 36+ Amtico Flooring.
Discover the unlimited possibilities in Signature 36+'s extensive palettes