The Amtico Signature Collection
The Amitco Signature collection consists of extraordinary floors, thus we are ready to bring your space to life. Extended palettes including unique laying patterns, colours and textures. And the technical support to follow wherever your imagination leads.
Experiment with Amtico Signature Flooring by mixing and matching colour schemes and patterns, to find your ideal fit. Fortunately, it isn't just the aesthetics which are innovative, its the designs too! Manufactured with thick protective layers and water-resistance, for a high performance level.
Stones Carpet proudly boast exceptional variety within our Amtico Signature Collection, in addition to reasonable prices. There is no need to pay mind-blowing amounts for luxury flooring, thus Stones Carpets are your flooring specialists. Covering the Bolton, Leigh, Warrington and Wigan areas, we, therefore, recommend that you pop into our Leigh showroom.
Smooth-feeling woods, stones and other nature materials; ultimately the choice is yours!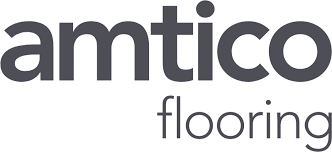 Professional Amtico Flooring North West
So, explore Amtico Signature's original palettes. Let your imagination be fired by our natural feeling woods, stones and abstracts. Let the colours, textures and finishes guide you to the perfect floor.
Discover the unlimited possibilities across Signature's unique Wood, Stone and Abstract palettes. Thus, let the variety of tones and textures inspire your scheme. Find your home's true identity by exploring these colour schemes, to see exactly which colours fit best.
Above all, the signature flooring collection gives you versatility and choice through the many unique laying patterns. To clarify: there are over 200 different colours, patterns and textures to choose from. A selection guaranteeing you a unique flooring to bring that wow factor to your home.
So, are you looking for an introduction to Amtico signature flooring? View the Amtico brochure here!
Alternatively, visit Stones Carpets, your Local Amtico flooring showroom, to see beautiful Signature Amtico Flooring based in Leigh.

Discover the unlimited possibilities in Signature's extensive palettes