Amtico Spacia 36+ Collection
Stones Carpets have a grand selection of Amtico Spacia 36 Plus Flooring, making up a luxury flooring collection. Choose between planks or tiles, in addition to minimalist colour schemes which command attention in any room.
With such personality to this flooring, Amtico have specially crafted these planks with the future in mind. These planks and tiles cant be moved, and will definitely be a long-term investment, needed little maintenance Family homes. For instance, will massively benefit from a durable flooring, suitable for pet-friendly and child-friendly households.
Made for any commercial space where safety is paramount. Spacia 36+ LVT is made up of slip-resistant particles and antimicrobial technology, for long-lasting performance.
Safety flooring doesn't have to be sheet. This is safety LVT.
In short, this is the flooring for any environment, due to its pristine slip resistance. Thus, making it as much as an ideal fit in bedrooms as it is in bathrooms, most definitely perfect for kitchens!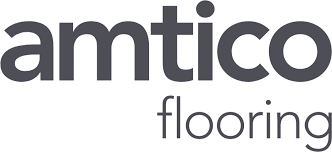 Professional Amtico Spacia 36 Plus Flooring North West
Amtico Spacia 36 Plus Flooring is innovative in many senses, not to mention being a gorgeous, welcoming flooring. Subsequently, Stones Carpets have a fantastic selection of professional flooring, for our North West customers. Amtico Spacia 36 Flooring aims to be a simple yet memorable flooring, a real tone-setter for any room.
Enhanced slip resistance for the lifetime of the product & antimicrobial protection against MRSA and E.coli. This makes them more than just eye-candy, as these are very manageable in terms of maintenance. Being tiled/ plank flooring you wont have to worry about any excess buildup – no dust, no dirt, nothing!
Planks and tiles give enhanced design options so you can achieve more with Amtico Spacia 36* flooring.
No compromise on design. Designed and manufactured in the UK, these realistic plank and tile designs come with a 0.55mm wear layer and Quantum Guard protection. Thus, deeming them perfect for withstanding heavy traffic areas.
Flexible enough for a commercial and domestic environment, there is something for everyone in this range.
Are you looking for an introduction to Amtico spacia 36+ flooring? View the Amtico brochure here!
Or visit Stones Carpets, your Local Amtico flooring showroom, to see beautiful Spacia 36+ Amtico Flooring.
Discover the unlimited possibilities in Amtico Spacia 36+'s extensive palettes