Amtico Spacia Collection
The Amtico Spacia Collection showcases all of the perks and benefits of Amtico Flooring in a condensed flooring. With a heavy focus on practicality, the Spacia collection, as a result, presents an enticing appearance of a thin, yet concisely layered flooring. Contemporary, not just in appearance, Stones Carpets supply our local customers with the most affordable flooring possible.
Amtico Spacia Collection zooms in on contemporary wooden flooring, with a unique, timeless finish. Choose from the likes of oak, pine and spa wood, with a flashy coating yet maintaining the natural-look.
There are also the choices of stone and abstract spacia flooring. The biggest advantage to this, above all, is to add an additional bit of flair to your home. Subsequently, these are the more pricey options, but at absolutely no cost to the quality of your flooring.
All of Amtico's outstanding design focused into a hard-working, streamlined collection. Featuring versatile sizes and laying patterns. In short, Spacia is our answer to the many complex needs of your commercial projects.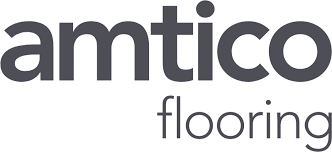 Professional Amtico Flooring North West
Unrivalled Performance and Durability – Amtico's Quantum Guard is the most durable urethane on the market. The low-gloss finish also enhances the realism of our natural-looking products.
In the long-term, there will be no worries about discolouring or fading. Everything in the Amtico Spacia Collection is water resistant, stain resistant and suitable for underfloor heating. However, the Amtico Spacia Collection has plenty of versatility, suited to kitchens, living rooms, dining areas and more.
The biggest bonus of this Amtico flooring is how, like most Amtico products, easy it is to maintain. Gone are the days of deep cleaning your kitchen flooring, a quick mop or wipe-down, will keep your flooring looking as good as new.
Stones Carpets have a wonderful collection of Amtico Flooring available to our customers. Thus, any of our customers travel from the local areas of Bolton, Leigh, Warrington and Wigan for our mouth-watering prices. In conclusion, even just browsing our website will give you a good look at our Amtico Spacia Collection.
Are you looking for an introduction to Amtico spacia flooring? View the Amtico brochure here!
Alternatively, visit Stones Carpets, your Local Amtico flooring showroom, to see beautiful Spacia Amtico Flooring.
Discover the unlimited possibilities in Amtico Spacia's extensive palettes