dark balterio Flooring
When you talk about modern floorings, just taking a look at Dark Balterio Flooring tells you everything you need to know. This is because this floor was definitely not designed just to be bland yet competent flooring. Specifically, this flooring is so popular for the aesthetic and formal tone it brings to a domestic space.
However, this is far from all visual no substance as this is an excellent laminate flooring solution. This on its own makes it perfect for living rooms, dining rooms, kitchens, and bedroom settings. In short, a very versatile made even better with years of innovation and new designs.
Stones Carpets is your ideal place to be shopping around for Dark Balterio flooring solutions. We get customers from Bolton, Leigh, St Helens, Warrington and Wigan due to our wide selection of floors.
What's the appeal of Dark Balterio Flooring?
Dark Balterio Flooring is slick laminate flooring, which comes in both wood planks and stone slabs. Both of these make for a strong base for any room of the house, not to mention convenient too. Easy cleaning, easy maintenance, ideal for busy homes!
Balterio have been boasting affordable flooring for years, and we are proud suppliers of their products. This is due to their excellent attention to detail, especially when it comes to how the layers are designed.
However, it is clear that the main attraction of Dark Laminate Flooring is the appearance. Darker Floorings are incredibly popular these days, especially valuable in an art décors. This is because they are so much easier to maintain than an all-white interior.
Shop with Stones Carpets
Flooring specialists Stones Carpets are always welcoming customers into our Leigh Showroom. Here you will find an exceptionally desirable range of Balterio floors, carpets and more. The Stones Carpets team will certainly be here if you need any help during your browse too.
If you have any immediate enquiries about our Balterio Floor, get in touch. We will get back to you with any information at all, if you fill out our contact form.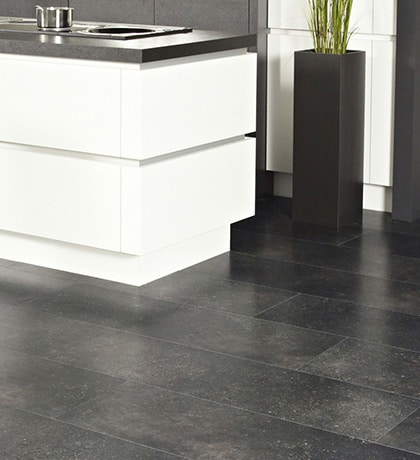 dark 
decors