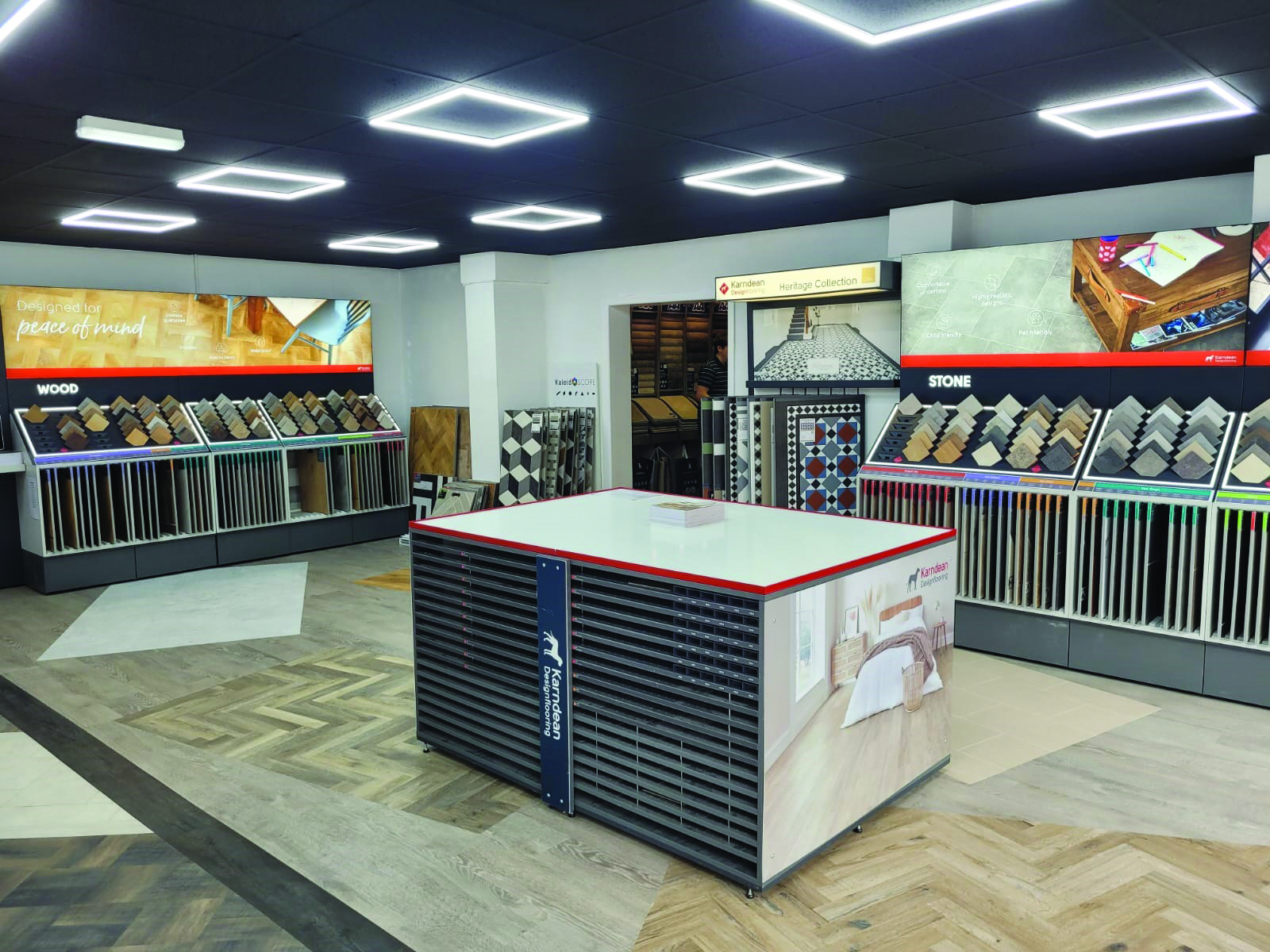 Are you searching for "Karndean flooring near me?" Look no further. Stones Carpets' Karndean showroom is conveniently located, making it easy for you to explore our range of exquisite flooring options in person. See, touch, and feel the luxurious textures and intricate designs that Karndean has to offer.
Experience the epitome of British craftsmanship with our Karndean flooring collection. Crafted in the UK, our Karndean floors combine aesthetics with functionality, offering you floors that are visually appealing but also built to withstand the test of time. Elevate the elegance of your living spaces with our top-tier Karndean flooring UK selection.
Allow Stones Carpets to introduce you to the world of flooring? This particular flooring option offers a luxurious vinyl alternative that faithfully reproduces the innate elegance of wood and stone. Its versatility makes it a popular choice for homeowners, so discover the essence of flooring at our showroom.
Luxury Karndean Flooring UK
Embark on a visit to our Karndean Flooring showroom in Leigh, where you'll discover a truly enriching experience. Our expansive and stunning displays of Karndean flooring not only exude luxury but are also designed to be family-friendly and highly practical. Here, you have the opportunity to select Karndean floor coverings that not only captivate with their aesthetics but also boast a delightful uniqueness.
In 1973, a small family business began to grow and began to develop into the brand we know and love, today. Now 50 years later, Karndean flooring UK is one of the world's highly regarded most renowned luxury laminate flooring manufacturers. Above all, this floor is famous for its development of imaginative, innovative flooring products.
The Karndean range presents exceptionally functional flooring solutions in a captivating array of wood, stone, and abstract-effect vinyl tiles. Karndean Floors are an ideal choice for both residential and commercial spaces, combining durability with the exquisite appearance of natural flooring.
Karndean Flooring Range
Looking for an extensive range of Karndean Flooring products?
Do you love the authentic, rustic look of wood planks? Or perhaps you prefer the texture and intricate patterns of stone; or the smooth feel of marble. No matter your style or preference, our range of exquisite Karndean floor collections ensures you'll discover a look that perfectly suits you.
Art Select | Da Vinci  | Van Gogh | Opus | Knight Tile | Kaleidoscope | Heritage Collection
Is Karndean better than laminate?
Karndean remarkably emulates the look and feel of genuine wood, providing a strikingly authentic appearance. In contrast to laminate floors, which tend to offer a more uniform look, Karndean exudes a highly natural aesthetic.
Karndean and laminate share similarities, as they both offer cost-effective alternatives to traditional hardwood while boasting impressive durability. However, Karndean flooring excels in delivering an authentic texture that closely mimics natural materials. This tactile realism not only enhances the visual appeal but also provides a more genuine underfoot experience.
Karndean flooring exhibits better sound insulation properties compared to laminate. The dense and layered structure of Karndean contributes to reducing noise transmission, making it a quieter flooring option. Moreover, in the event of damage, individual Karndean tiles can be replaced without the need to replace the entire floor.
A Domestic Floor Designed to last
Opting for Karndean floor tiles brings an added advantage – a guarantee that ensures your peace of mind and safeguards your investment against any manufacturing defects. Moreover, Karndean's purchase guarantee is transferable. Thus this means it can be passed on to new owners if you decide to sell your home.
With Karndean, you have the opportunity to infuse your own personal style into the design of your floor. Whilst selecting the laying pattern may seem like a complex decision, you can rely on our expertise to create an impeccable Karndean design for your homes. This is no matter where you are in the North West.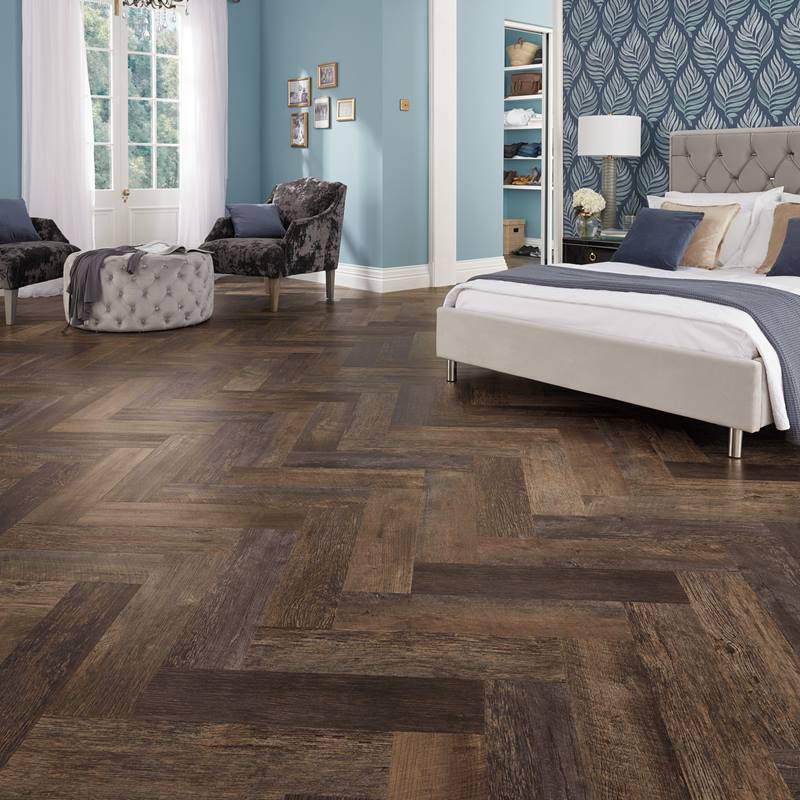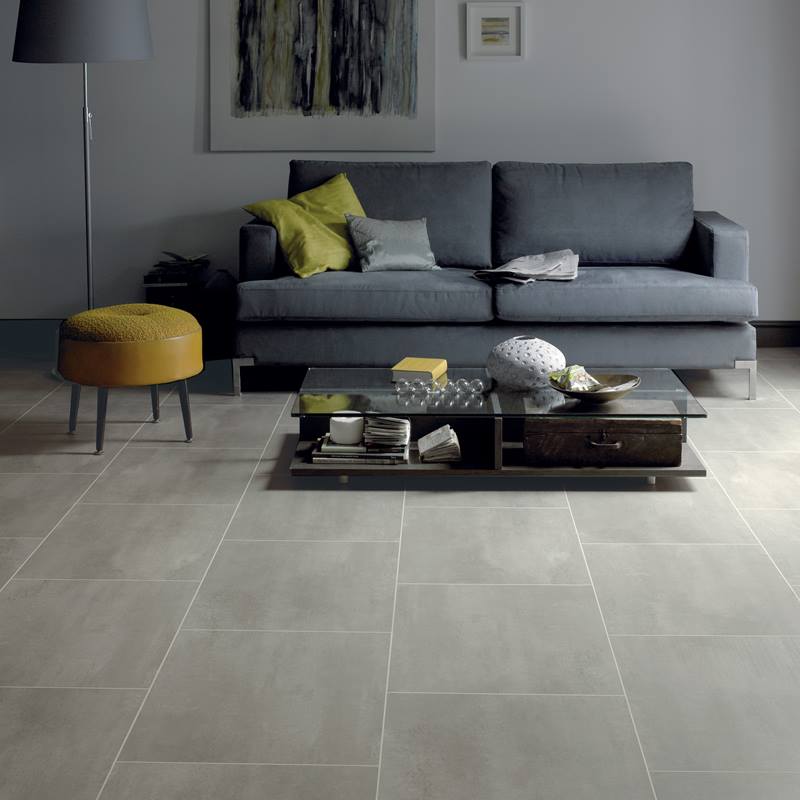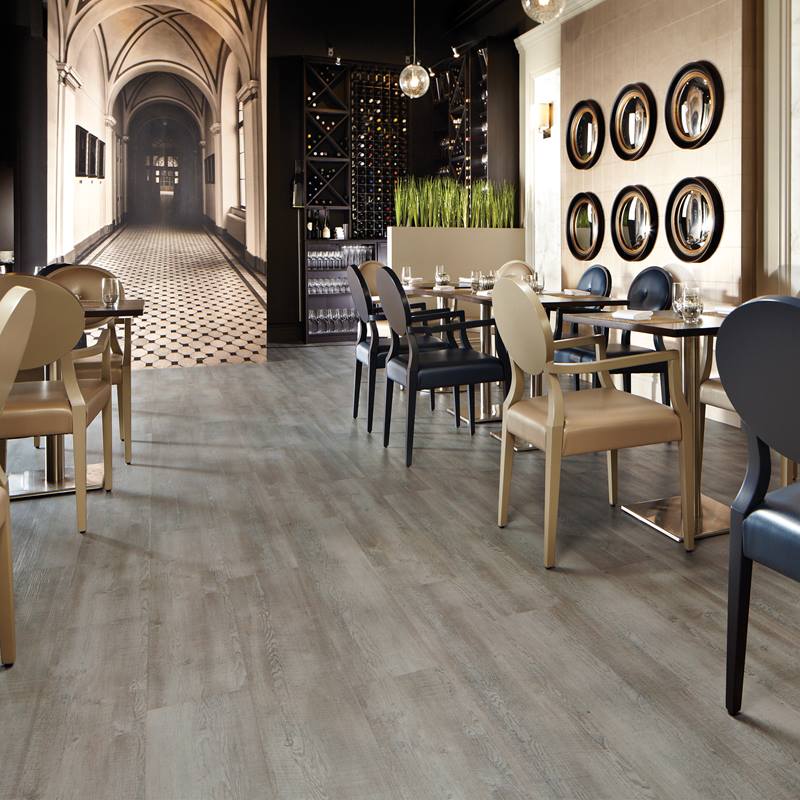 Unveiling the Advantages of Karndean Flooring:
Whilst exploring various flooring, it's essential to understand its benefits. Unlike traditional flooring materials, Karndean is known for its exceptional durability, stain resistance, and ease of maintenance. Our team is here to guide you through the advantages of Karndean flooring, helping you make an informed choice for your home.
Mastering the Art of Maintenance Karndean Flooring:
Maintaining the pristine beauty of your Karndean floors is simple with the right techniques. We provide you with valuable insights into effective Karndean floor cleaning, ensuring that your investment retains its allure for years to come. Discover the best practices and recommended Karndean floor cleaner products at our showroom.
Elevate Your Bathrooms:
Transform your bathroom into a sanctuary of style and luxury with Karndean bathroom flooring. Our showroom showcases a diverse array of designs and patterns, allowing you to create a harmonious ambiance that reflects your personal taste. So explore the possibilities of bathroom flooring options and let your creativity flow.
Karndean Floors: A Versatile Design Statement:
Karndean floors certainly offer endless design possibilities for every room in your home. From classic to contemporary, our showroom features a stunning variety of unique flooring options that cater to diverse aesthetics. Discover how Karndean floors can become a versatile design statement that enhances the overall appeal of your living spaces.
Embrace Elegance with Karndean Floor Designs:
Flooring isn't just a practical choice; it's an opportunity to infuse elegance into your living spaces. Our collection of varying floor designs is a testament to artistic brilliance, offering you a chance to make a bold statement underfoot. So step into our showroom and explore the myriad ways you can elevate your interiors with Karndean floors.
Stones Carpets, a certified Karndean retailer and local flooring expert, offers expert guidance on selection and installation.
We cover a 45-mile radius around our Leigh Showroom. Experience the pinnacle of luxury and sophistication with Karndean flooring at Stone's Carpets. From bathrooms to kitchens, our Karndean showroom is your gateway to a world of impeccable design, durability, and elegance.
Discover the allure of Karndean floors today and transform your living spaces into breathtaking havens of style. Thus, you can get design ideas and Free estimate for Karndean floor installations in Leigh, Wigan, Warrington, St Helens, Cheshire, and surrounding areas from Stones Carpets.