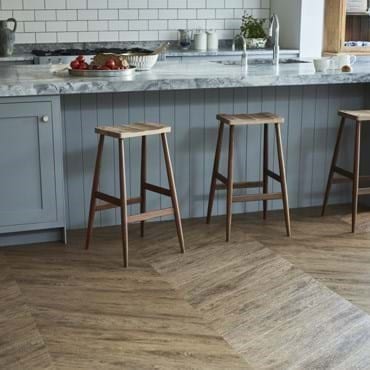 Summer is almost here and now is the best time to replace any old kitchen flooring. The kitchen is the heart of the home. Of course, your kitchen should look great all year round, but if summer is your season and you love nothing more than hosting leisurely garden parties, laidback lunches, socialising and cooking. Then Stone Carpets and Flooring have a vast range of kitchen flooring types to choose from.
Here at Stone Carpets and Flooring, we know better than anyone how your choice of kitchen flooring can make or break the room. Additionally, your kitchen is the centre of your home, bursting with activity. Therefore, your kitchen deserves flooring that can cope with daily hustle and bustle.
What Type of Flooring is Best for Kitchens?
What's more, choosing the best flooring for kitchens is such a major decision when it comes to designing your space. Arguably, your kitchen is the busiest room in the house and certainly the one that takes the most punishment.
Consequently, with kitchen flooring being the most hardworking surface in the home it needs to withstand regular staining (and therefore lots of cleaning), water spills, and temperature fluctuations.
What to Consider for Kitchen Flooring
For obvious reasons, carpet is not considered a good idea for your kitchen. Even if you opt for a dark carpet, it's going to soak up spills and moisture and will require a lot of regular cleaning. Secondly, real, hardwood floors are not considered a good option either. They're expensive and tend to soak up moisture and can react badly to changes in temperature.
Luxury Vinyl Flooring for Kitchens
Alongside laminate, vinyl flooring for kitchens is an extremely popular choice. Due to advance 21st-century production techniques, laminated flooring is now durable, and waterproof. So, the best place to start looking is at Stone Carpets and Flooring, Karndean Range for kitchens. Karndean flooring is versatile, luxury, vinyl flooring, which offers highly practical floor solutions in a stunning range of wood, stone, and abstract effect tiles. As well as looking incredibly realistic!
Furthermore, the Karndean range comes with an entire range of benefits including water resistance, stain resistance, easy to clean, warmth, comfortability, and durability. Its strength comes from its strong rigid core.
Tile Flooring for Kitchens
Or you would prefer tiles in your kitchen? Here at Stone Carpets and Flooring our Amtico flooring range will effortlessly transform your home with our diverse selection of luxury vinyl tiles. Our beautiful flooring is built for functionality and will take the strain of everyday life. So, look at our Amtico range and chose the tile and style to suit you:
 Laminate Flooring for Kitchens
If you want the look and feel of real wood flooring but with none of the hassle, the best place to start looking at our laminate flooring range for kitchens. Which are:
Balterio – is the most natural-looking flooring on the market. Which protects the flooring, whilst maintaining a natural feel and appearance. Also, having the benefits of a glossy floor and is made from high-quality material.
Kaindl – has a fantastic range of wood! Which combines the natural look of classic wooden decors with perceptibly authentic surface structures. Kaindl is easy to clean, durable, and certainly, cost effective.
Lifestyle – Lifestyle Floorings have many diverse types of flooring, from laminate to carpets to even vinyl.